Fresh and juicy seafood never fails to delight, and when you really want a show stopping recipe, this fantastic seafood boil is an impressive one to cook for your guests.
This tasty and juicier seafood boil contains fresh shrimp, lobster, crab, potatoes, corn, sausage, all boiled in a flavorful broth and Juicy Crab Seasoning. This Juicy Crab Seafood Boil is an impressive meal in one pot that's suitable to feed a crowd!
Video Credits: Matt Price
What Ingredients Do You Need?
For Seafood Boil:
3.5 lbs snow crab legs
4 lobster tails (cut in half)
4 ears of corn
2 lbs smoked beef sausage
2-3 lbs large shrimp
2 lbs yukon gold potatoes
2 lemons
1 orange
fresh thyme
1 beer
2 quarts of chicken stock (low sodium)
1 tbsp lobster base
2 tbsps red pepper flakes
1/4 cup juicy crab seasoning (boiling liquid)
Hot AP Seasoning
1 head of garlic
2 onions
2 bay leaves
2 gallons of water
For Special Sauce:
4 sticks of butter
2 tbsps minced garlic
juice of 1/2 lemon
3 tbsps juicy crab seasoning
Directions for cooking..
To Prepare Special Garlic Sauce:
1. Take a pan and add 4 sticks of butter. 2. Melt the butter on medium heat and bring it to a simmer. 3. Add minced garlic and whisk constantly.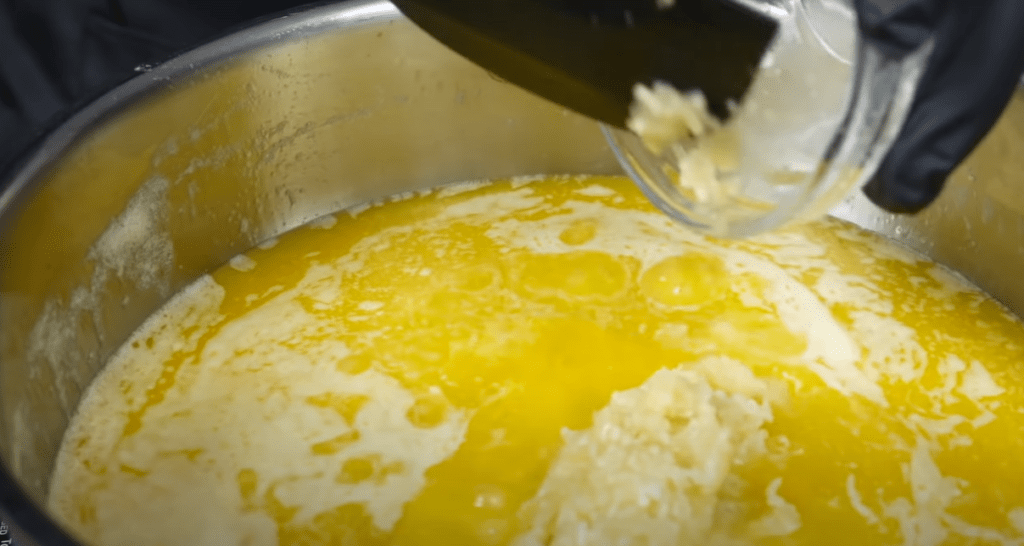 4. Squeeze lemon juice by straining the seeds behind. 5. Add 3 tablespoons of Juicy Crab Seasoning and adjust the quantity if you want more enhanced flavors.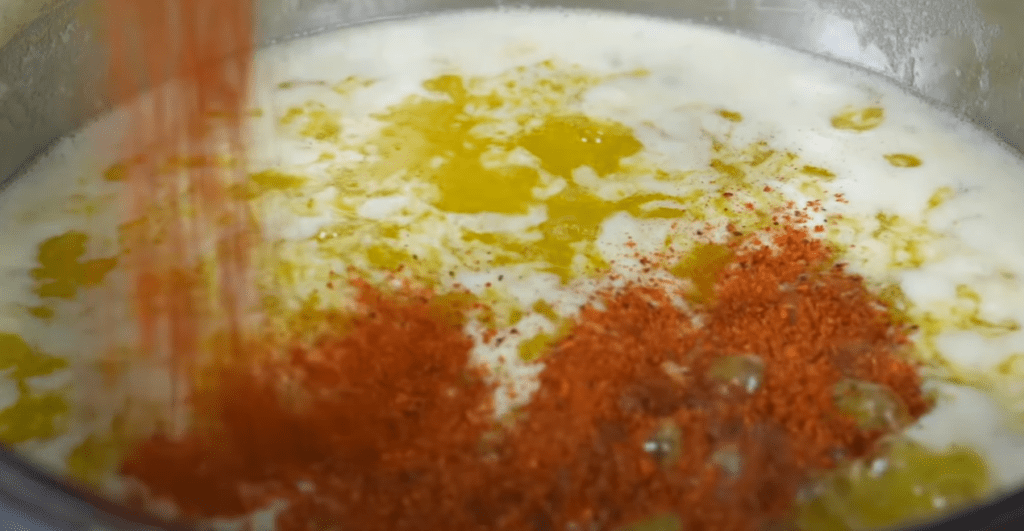 Sauce is Ready! Keep it to add in the boil later.
To Prepare Seafood Boil:
1. Gently clean and cut all the ingredients into two halves. 2. Take a pan and add some butter. 3. Add sausages and let them fry and turn brown for 5 minutes.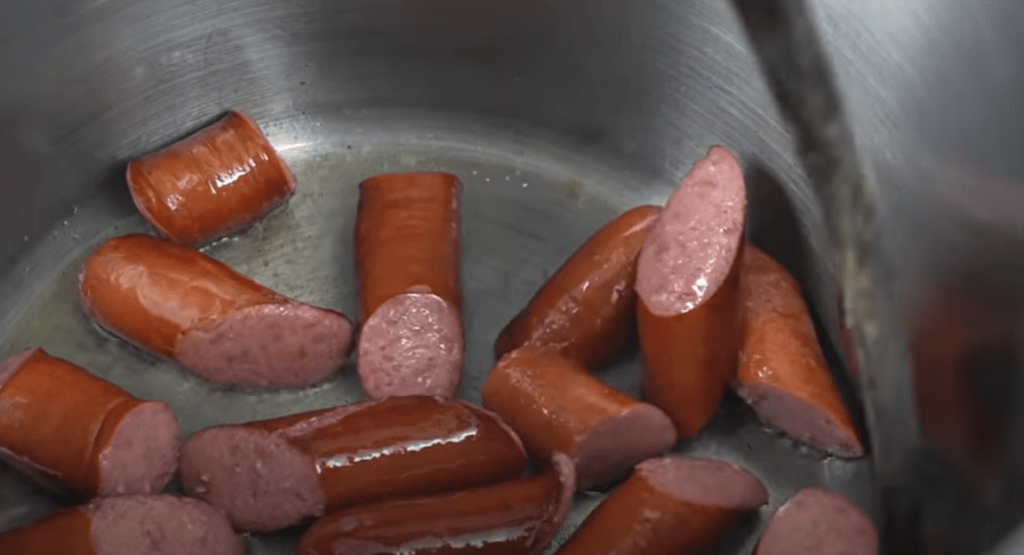 4. Remove sausage and add chicken stock and beer. 5. Add diced potatoes, thyme, bay leaves, lemon, onion, and juicy crab seasoning.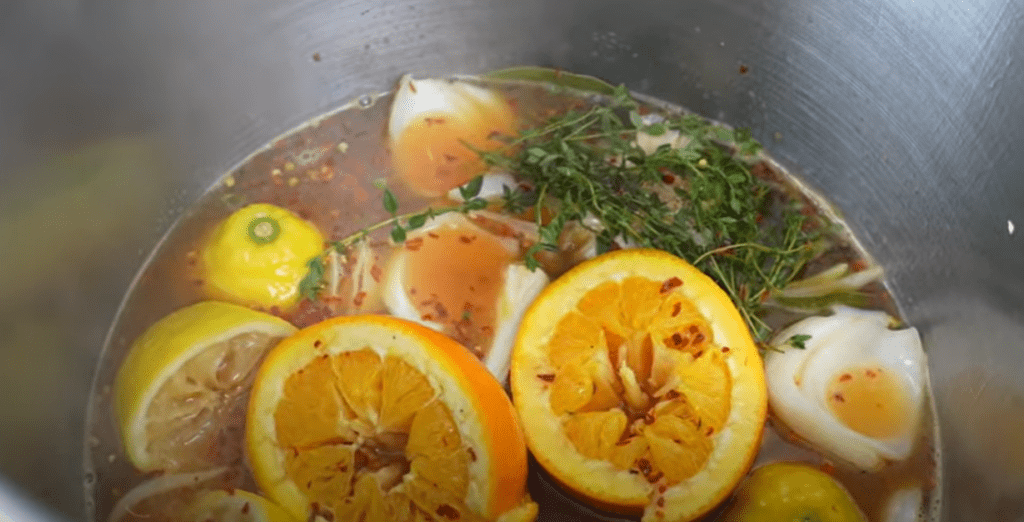 6. Bring it to a boil until potatoes begin to get tender or at least 8-10 minutes. 7. Add more ingredients to season your boiling liquid, like minced garlic, salt, pepper, onion powder, cayenne pepper. 8. Add sausage and corn and let it boil for 6-8 minutes or until corn begins to get tender. 9. Taste as you go and adjust the flavor with hot pepper and Juicy Crab Seasoning to your preference. 10. Once you get the desired, add in the lobster tail and crab legs.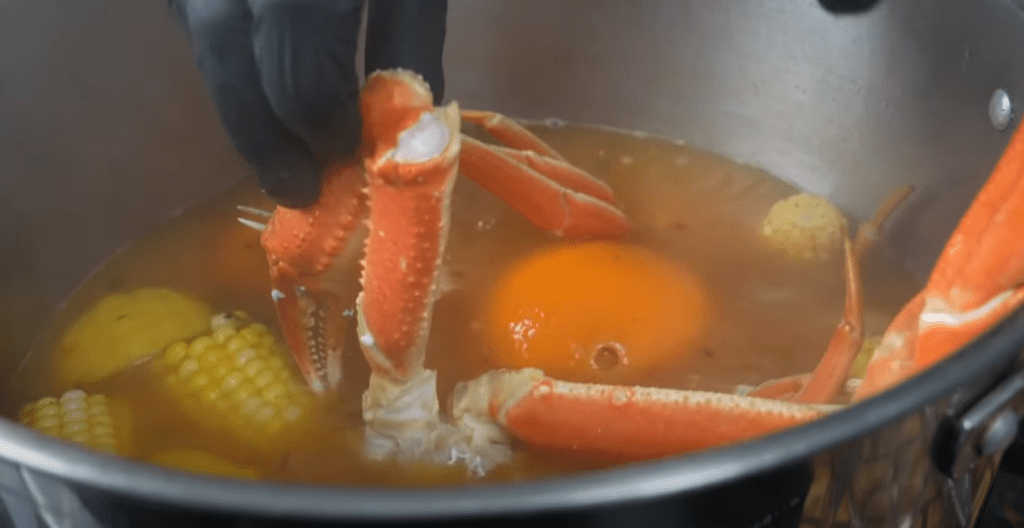 11. Let the mixture boil for 4-5 minutes and finally add shrimp. 12. Cook until the shrimp are fully cooked. 13. Remove from the boil pot and place on a platter.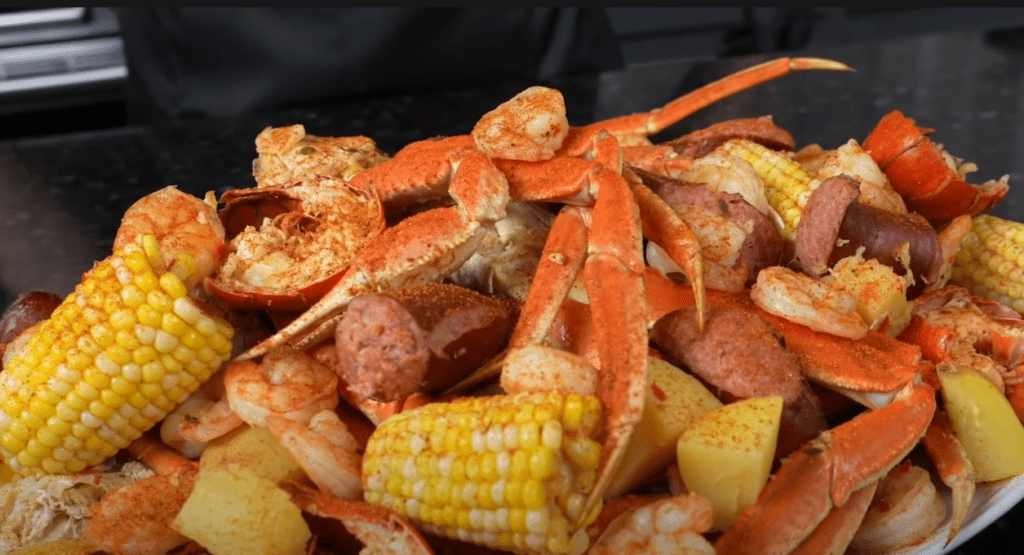 14. Add the garlic sauce immediately on top or on the side of your seafood boil. 15. Keep some garlic sauce to use as a dip.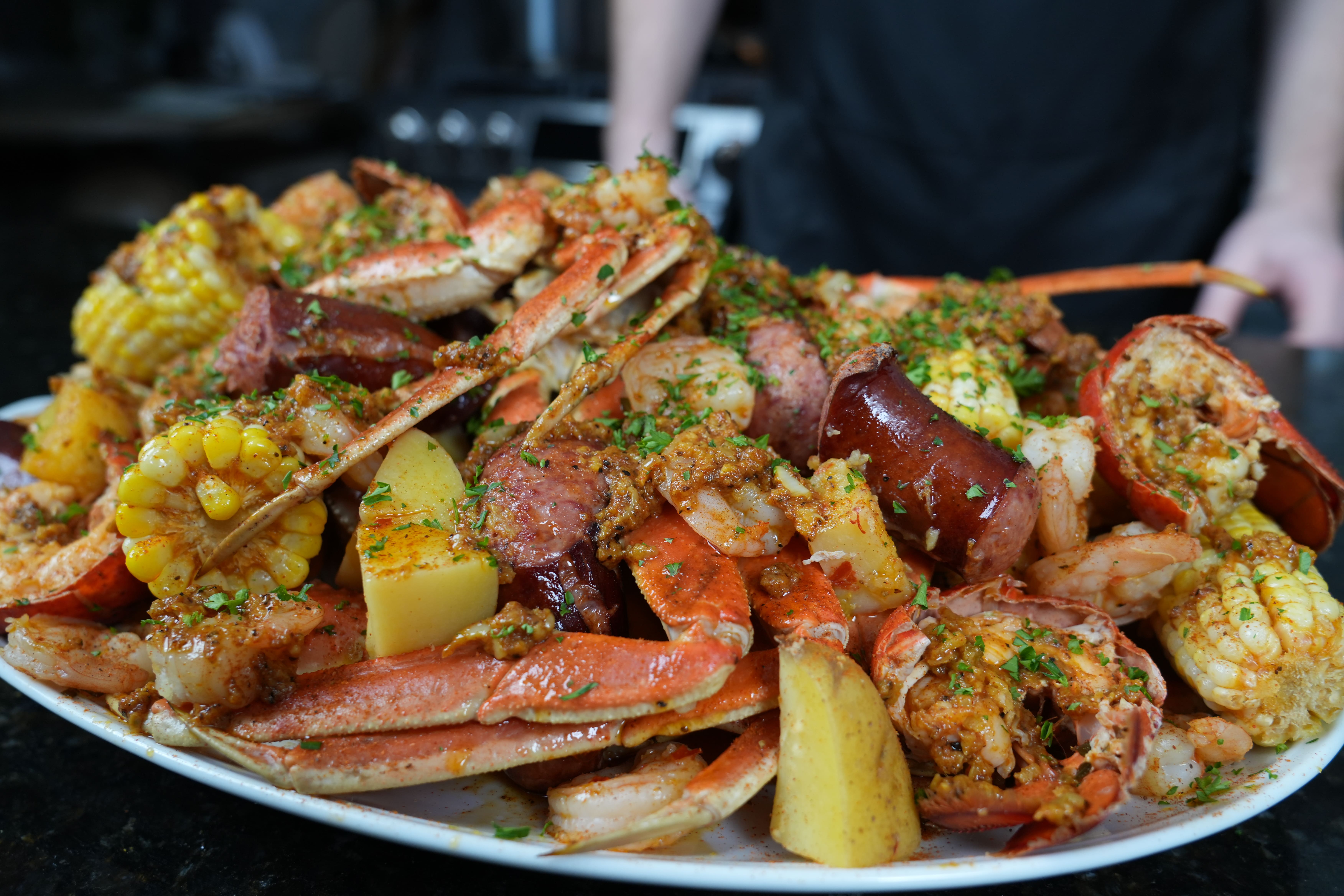 Your Seafood Boil Is Ready to Serve!