An ultimate seafood stuffing and side dish to make your day juicier and tastier.
Seafood Stuffing is a great combination of well seasoned ingredients, 'meatiness' from the shrimp and crabmeat and the sweetness of the cornbread mixed with The Juicy Crab Special Seasoning.
Video Credits: Matt Price
What Ingredients Do You Need?
1 bag Pepperidge Farms Cornbread Stuffing Mix
1 1/2 bags Pepperidge Farms White Bread Stuffing Mix
1 lb Medium Shrimp
1 lb Bay Scallops
1/2 lb Lump Crab
1 tbsp better than bouillon Lobster base
1 Yellow onion
2 stalks of celery
1 tsp Thyme
4 cups Stock (homemade preferably)
Red and Green Bell Pepper Diced
1/2 cup chopped parsley
Directions for cooking.
For Stock Mixture:
1. Remove the outer layer of onion and dice it into two parts.
2. Take two stalks of celery and dice them into two parts.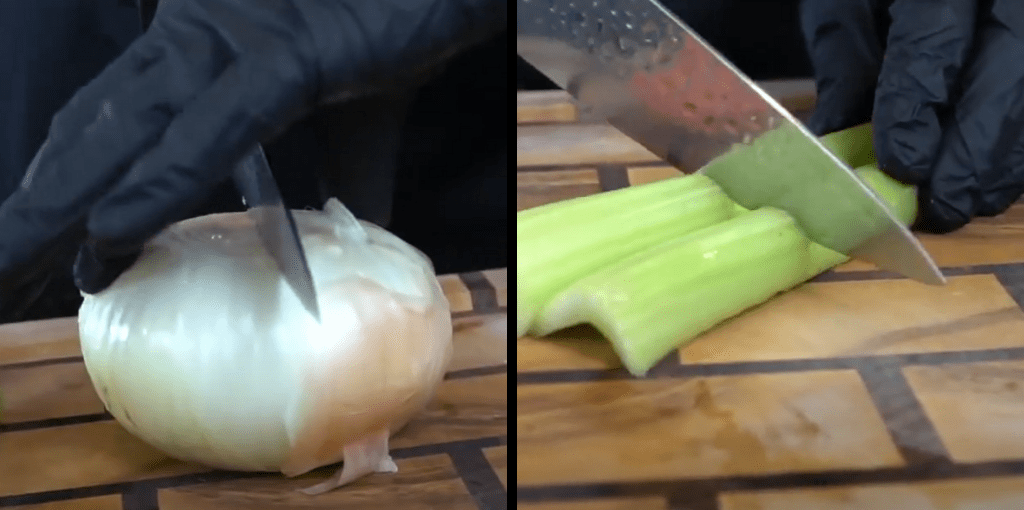 3. Take a pan and add crab shells. Fry it for a few seconds. 4. Add onion, celery, Black pepper, carrot, parsley, and other ingredients as per your taste.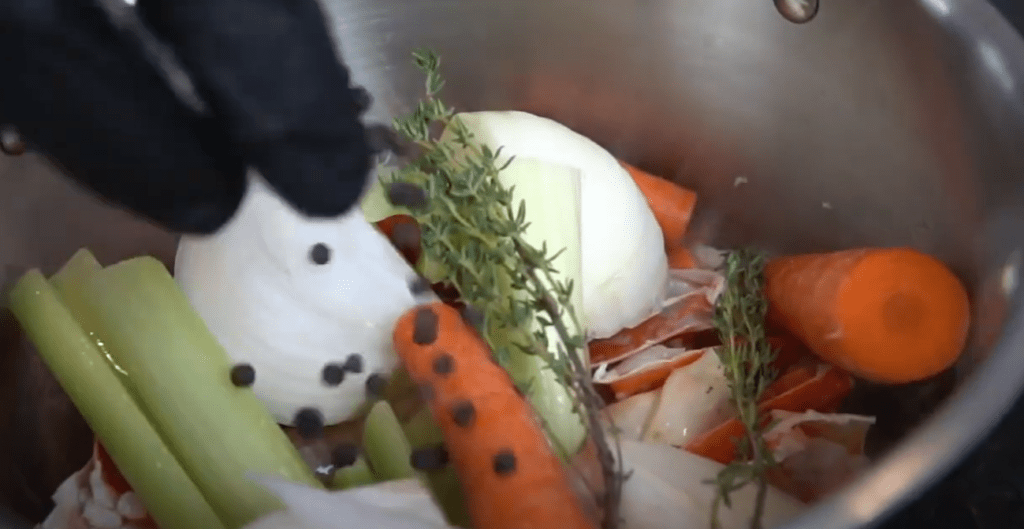 5. Sprinkle the Juicy Crab Seasoning to make it more juicier and spicy. 6. Add chicken stock in the mixture. 7. Give it a good boil until the ingredients become tender.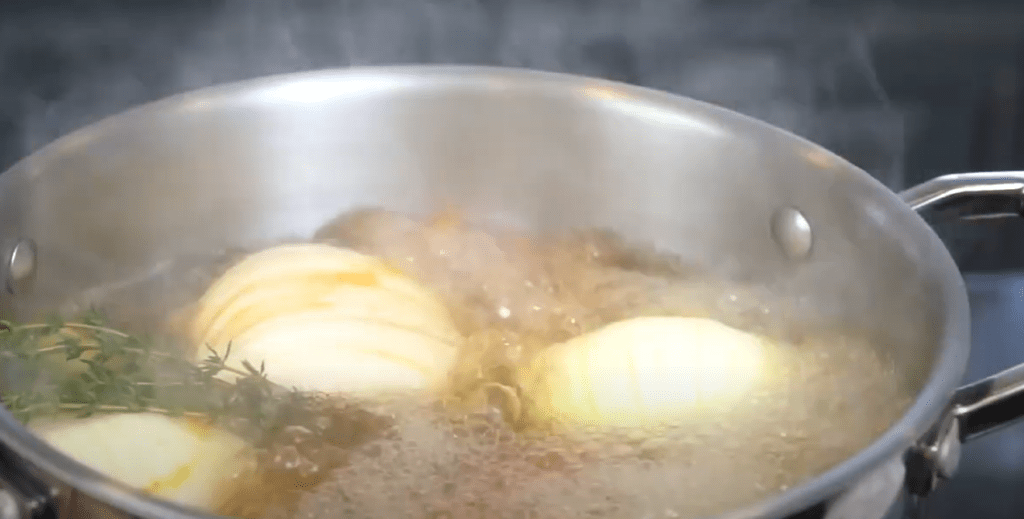 8. Strain the ingredients and keep the stock to add in the stuffing later.
For Seafood Stuffing:
1. Take a large pot and melt butter over medium heat.
2. Add diced veggies and cook until tender.
3. Next, add bay scallops and shrimp, followed by garlic paste and fresh herbs.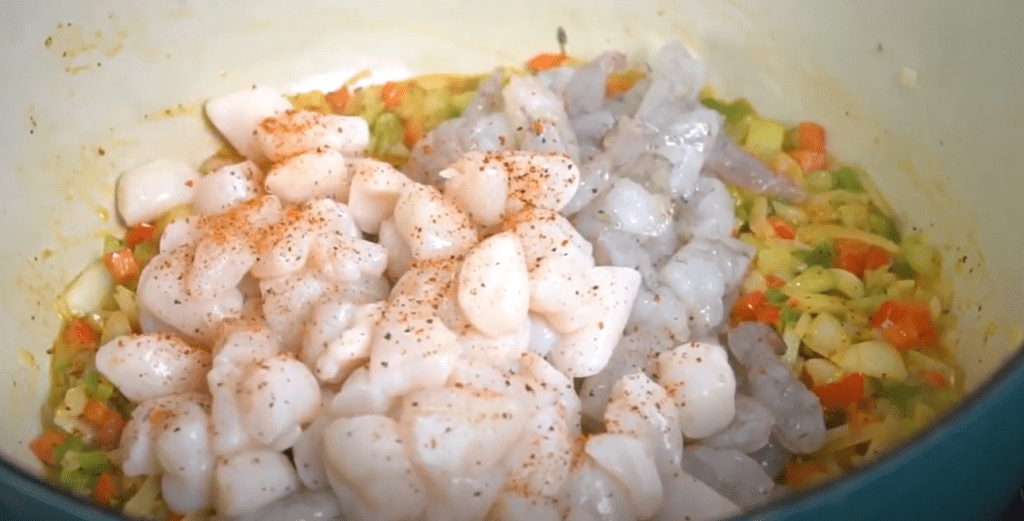 4. Mix thoroughly to combine ingredients.
5. Add Juicy Crab Seasoning as per the taste and adjust seasoning if needed.
6. Cook until veggies are tender and seafood is cooked.
7. Add most of your prepared stock mixture and turn the heat off. (You can keep some of the mixture to thin the mixture later as needed)
8. Add your bread stuffing mix in the complete mixture. It might seem like a lot at first but the bread will begin to absorb the moisture.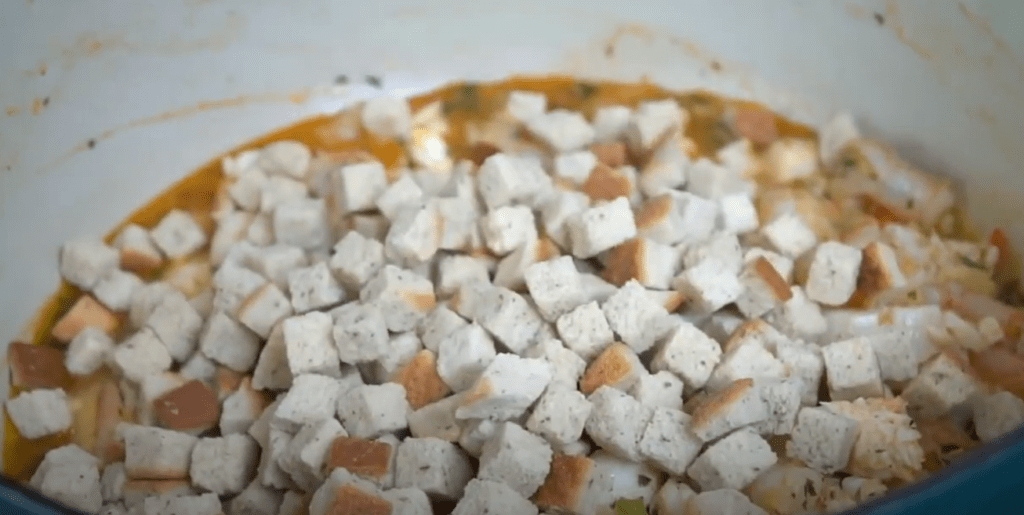 9. Fold the mixture together and then taste one last time.
10. Once you find the desired taste and flavor in your stuffing, add chopped parsley.
11. Spray a casserole or baking dish with cooking spray and add stuffing to it.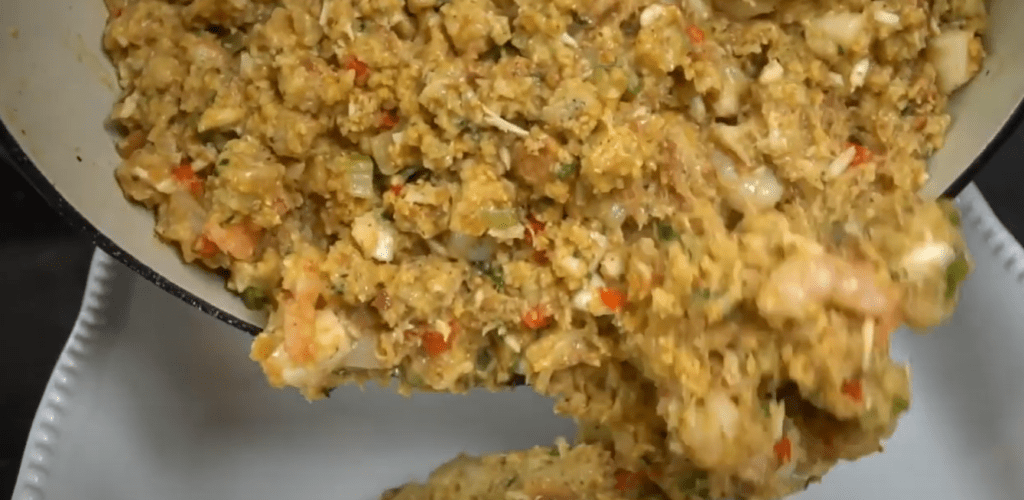 12. Bake at 375 degrees for 45-60 minutes or until browned on top and registers at least 150-160 degrees internal temperature.